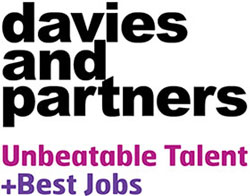 Top Agencies
Great range of clients
Huge scope for growth
Time for a change?  Wanting to work alongside strong mentors, with all the autonomy you need to further grow and develop your skills?  Want an agency with a strong reputation for both strategic thinking and creative work? 
These opportunities could be just for you – take your pick!
If you seek the scope to further develop strategically, work on some dynamic/exciting projects and learn from some of the smartest in the industry don't hesitate call us now!
---