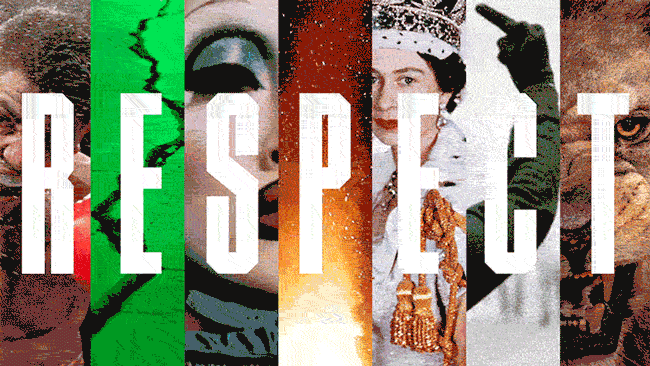 CAANZ has issued the official Axis Awards 2018 entry call – with a deadline of Tuesday 23 January – and sent the message out with a very flash GIF file (above).
Convener of judges Brigid Alkema (ECD at Clemenger BBDO Wellington), says the theme of this year's awards is 'Respect'.
"Every year Axis celebrates what our industry has achieved in the last 365 days – the work that was made and the great minds that rallied together around a relentless belief in the power of creativity." Alkema said in the entry-call release.
"The truly great work we do moves people and business. This work is rare, it's brave, it's dignified, it's powerful. It deserves our respect. That's what we'll be showing at Axis 2018."
Alkema is joined by Special Group managing partner Michael Redwood as Chair, and on the Axis 2018 jury, the local presidents and executive judges are Chris Schofield (ECD, Shine), Lisa Fedyszyn (group CD, Ogilvy), Levi Slavin (chief creative officer, Colenso BBDO) and Damon Stapleton (chief creative officer, DDB).
The International judges will be announced within the next two weeks.
New: The Brand Axis
Entry categories for 2018 have been updated to better reflect increasing use of digital. Axis 2018 will also see the introduction of The Brand Axis award, recognising a New Zealand business or organisation that has been successfully building and evolving its brand for the last decade.
This new award aligns with the industry focus on the importance of long-term brand building as a driver of commercial or social success.
Comms Council ceo Paul Head says Axis 2018 is about highlighting an increasingly crucial aspect of the industry's work.
"Commercial creativity is more important than ever before. Great ideas that engage consumers emotionally, make them look at their world differently and ultimately change behaviours are what our clients should be demanding from us.
"So, the craft of creativity, engaging and entertaining audiences and building brands must remain at the core of what we do as an industry. And that's why Axis is so important; It celebrates the work that has innovated, inspired and engaged."

AXIS AWARDS 2018 – KEY DATES
Call for Entries goes live: Thursday, 9 November 2017
Entries close: Tuesday, 23 January 2018 at 4pm
Late entry deadline closes: Thursday, 25 January 2018 at 4pm
Hard copy material deadline: Friday, 2 February
Finalists announced: Wednesday, 21 February
Tickets on sale: Tuesday, 20 February
Axis Speaks: Thursday, 1 March (TBC – evening)
Awards Show: Thursday, 8 March
---