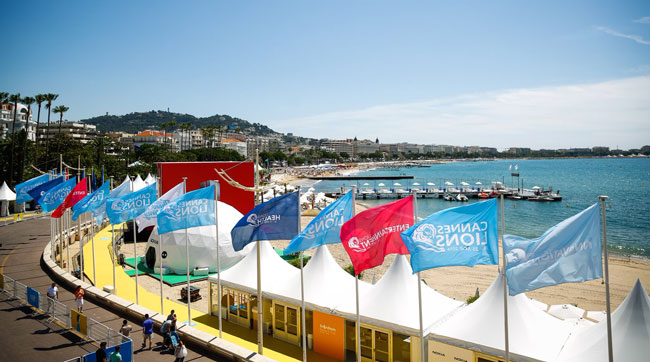 Cannes Lions has launched the 2018 Festival of Creativity, with "important changes to the delegate experience and awards structure" – not to mention the affordability of the city of Cannes.
The 65th edition of the festival will run for five days, from Monday 18 to Friday 22 June, and this year the plans include a streamlined festival and a simplified award structure.
For 2018, 120 Lions sub-categories have been removed, and charity and NGO work will now be presented to the jury separately from brand-led work.
A new entry cap means that each piece of work can only be entered into a maximum of six Lions.
Other changes include:
The Cyber Lions, Integrated Lions and the Promo Lions will be retired
The Brand Experience & Activation, Creative e-commerce and Social & Influencer Lions will be launched as part of the new architecture
The craft categories within Print, Outdoor and Design will be removed from their respective Lions to be judged by a specialist Industry Craft Jury
The first in a series of exclusive benefit packages for festival attendees has also been unveiled. Alongside capped taxi fares and expanded free wi-fi facilities along the Croisette, hotel prices will be frozen for 2018, and fixed-price menus will be on offer exclusively for festival badge holders at more than 50 restaurants.
Cannes Lions MD Jose Papa said, "Our customers made it clear that they had a significant issue with the affordability of the city of Cannes, and we shared this feedback with our city partners. The response from the city, and from the Mayor David Lisnard's office has been fantastic.
"These new delegate benefits make it possible for attendees to budget for the Festival more accurately and effectively, with genuine money-saving measures."
A full media kit, complete with information about the new awards structure and festival experience for 2018 can be downloaded here: www.canneslions.com
***
---