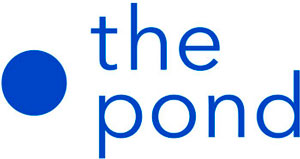 You're a young, intermediate level digital creative.
You have around 3-4 years experience and you're a bit stuck as to where to go next.
You're keen on an agency role, but you care about having a decent salary and seeing some progression in a role.
You're smart, resourceful, keen to get busy, and a buzzing, fast-growing environment sounds pretty key!!
Sound like you? Keen to know more?
My client, a North Shore based, small dynamic digital/data agency, are looking for an intermediate Digital Designer / UX Designer. Ideally, this person will have min 3 years experience in Digital or UI Design, and any additional basic experience or know front-end development, would be a bonus.
It's busy, and the team are a mixed bag of 'calm and collected' and 'it's GO time'! The candidate would need to be able to keep a clear head under pressure and work well in a small team – bring on the good banter!
This person is a natural, confident communicator, able to liaise confidently with the Account Director regularly, be confident and experienced in the digital marketing space and has a go-getter attitude.
Required Experience:
3 years
Proven Digital or UI design experience
Understanding of UX processes
Front End Development – a bonus
 Responsibilities include:
EDM's design (e-mail marketing), mockups, prototyping, some UI design, asset creation
Website, Microsites and landing pages
Interface design for business APP's or CRM systems
Usability testing
Develop content maps
Daily Interaction with Front End Developer and Account Service
Self Managed
 Personality & Culture fit:
Positive attitude
Confident
Driven
High attention to detail
Proactive
Works well in a team
 Required Qualifications:
Tertiary degree is preferred
Looking to step up?? Apply today!!
Please only apply if you have a valid NZ work visa.