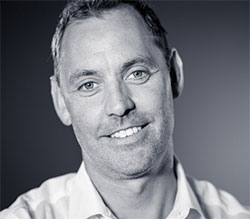 The Comms Council has enlisted Droga5 New York creative partner Duncan Marshall to help judge NZ's finest creative work at Axis 2018.
He has worked in the advertising industry for over 23 years in London, New York, Sydney and Los Angeles.
Named one of the world's Top 10 art directors in 2003, he has worked across a wide spectrum of brands and businesses, including the UN, Unicef, Lexus, Toyota, BMW, Puma, Heineken, Qantas Airlines, Disney, Procter & Gamble, Unilever, Random House, the British Army and GE.
During this time he has worked with many global figures, from UN Secretary General Ban Ki-Moon to Jay Z.
During his career he has judged and been awarded at every major industry competition. He was named overall winner at the British Television Advertising Awards in 2003, and helped win Agency of the Year at the 2003 Cannes Awards (with Saatchi London) and Creativity's 2007 Agency of the Year (With Droga5 New York). He also won an unprecedented three Titanium awards over three consecutive years at Cannes.
His passions include education in the developing world, climbing & hiking, aikido, and surfing.
---