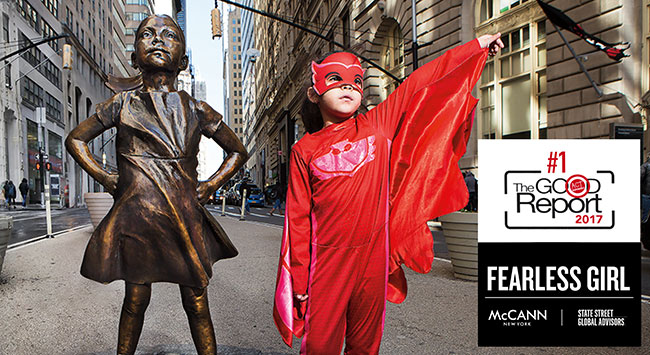 FCB NZ rates No 19 on a list of the 40 most successful global agencies at promoting good causes. No 1 is BBDO New York, whose Fearless Girl was judged Best Campaign. Clemenger BBDO Melbourne ranks No 4, and Leo Burnett Melbourne No 16.
Clemenger got there courtesy of its confrontational Meet Graham campaign for the Victoria Transport Commission. FCB's recognition was focussed on the agency's work with the NZ Fire Service.
The top 10 most successful brands promoting good causes includes Amnesty International (#1), WWF (2), UNICEF (3), Red Cross (4), Greenpeace (5), Samsung (6), Procter & Gamble (7), Médecins du Monde (8), Direction de la Sécurité et de la Circulation Routières (9), and International Federation of Human Rights (10).
The Good Report is a unique ranking of the world's best use of creative communications to promote sustainability and social responsibility to raise awareness of major social and environmental issues.
It is created in collaboration between ACT Responsible, the international non-profit association and largest global source of the world's best ads on social and environmental issues, and The Gunn Report, a global index of creative excellence in advertising.
One hundred of the best campaigns promoting social and environmental issues will be showcased at the heart of the Cannes Lions (June 18-22).
---