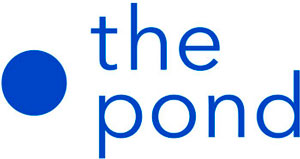 Do you have excellent technical skills, efficient time management an keen on assisting in the management of a small team? Our client is a medium-sized retail advertising agency who is looking for someone with the whole package to cover a 12-month maternity contract. 
The environment will be fast moving, providing constant variety to a working week, while the climate of creativity and innovation in the studio will encourage the fresh ideas and quality, consistent design, this agency is known for. The successful candidate will have 8 years design experience, ideally with retail clients or in a fast-moving studio. An aptitude for problem-solving, client management and the ability to manage several diverse projects at once will be crucial.
Ideally, the candidate will be confident in their conceptual ability, copywriting and research across relevant market trends. They will have strong ability in building on and developing an aesthetic that reflects clients core values and ideals while maintaining the visual standards of existing creative. The candidate will be producing design and advertising material confidently, and quickly, while also managing a small studio team alongside the Creative Director. Proactively working on briefs for several clients, they will show personality through ideas, design and an attention to detail to deliver work to a high standard.

Required Experience:
Min 8 years experience
Experience leading a team would be ideal
Background in a fast-moving studio

Required Skills:
Strong conceptual development and design
Art working ability – Press and Point of Sale
Ability to research into relevant market trends
Confident in developing brand tone of voice
Solid on the tools, ability to deliver quickly
Excellent file management
Strong communication skills
Proactive, smart, with attention to detail
Desired Skills
Animation skills (GIFs) would be excellent but not necessary
Copywriting skills

Required Worth Ethic:
Always seeking to add value to a project
Uses initiative
Committed to learning new skills
Passion for delivering a quality product to a client
Has pride in their place of work

Required Qualifications:

Personality & Culture Fit:
Authentic, honest person
Understands and supports with wider team
Strong work ethic
Fast and efficient
Supportive of all members of the team
Committed to a kind workplace

Key Benefits:
City fringe location
Modern offices, studio & creative environment
Relaxed team culture with reasonable working hours
Let Penny and The Pond agents help you realise your market value and future career potential. Apply today, or get in touch for more information.
Please only apply if you have a valid NZ work visa.