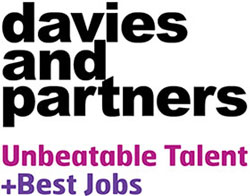 Focus on one key client with mix of blue chip brands
Highly awarded agency 
Part of the management team
If you seek a dynamic role in a highly awarded agency, working/managing world class talent – the role offers this and so much more! This exciting opportunity demands an experienced Group Account Director with  strong strategic acumen, who can manage a large team and build strong relationships across a multi-layered client (with a few other high profile clients) – all the while ensuring the highest creative standards.
Exceptional financial management and organisational skills plus,  the ability to mentor and grow your team will also be essential.
---