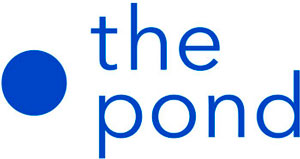 Our client, a medium-sized advertising agency is looking for a new full-time Senior Mac operator. Working in an intensive, yet fun role with a great team focused on retail design and production across several large accounts, the successful applicant will need to have a strength in InDesign and be competent across the full Adobe suite including Photoshop and Illustrator.
The candidate will have a good flourish of design flair/technical eye, with a visual 'spark' but be happy to deal with the daily churn and an incredibly busy environment! The right candidate will be energetic, resilient and be comfortable working in a high-level senior role alongside the Studio Manager. Confidence and taking responsibility /ownership of projects will be essential in this role.
This role has a natural creative scope for the right person and the ability to question things and give input is welcomed. They will need to be confident and passionate about their art working ability, have initiative, huge attention to detail and fit into the agencies 'family-like' dynamic culture.

Required Experience:
Min 6 + years experience
Retail Design / Studio background preferred
Software: Photoshop, Illustrator, InDesign, Acrobat and FTP Systems

Required Skills:
Fast and deadline driven
Work skillfully on multiple projects
Layout and template design
Quality file saving, management and outputting
Confident with established brand guidelines and brands
Strong communicator
Technically strong (setting up style sheets and specifications)
Attention to detail
Needs to have a "Solutions not problems" mindset, be able to muck in when required
Solid pre-press / preflight knowledge

Desired Skills:
Experience building EDM's using e-commerce platforms and troubleshooting when necessary

Required Qualifications:

Personality & Culture Fit:
Team player
Sociable
Hardworking
Enjoyable to have around

Benefits:
Busy, social, growing, creative and dynamic workplace
Great team
Auckland City fringe location
Let Penny and The Pond agents help you realise your market value and future career potential. Apply today, or get in touch for more information.
Please only apply if you have a valid NZ work visa.