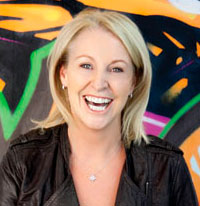 An email tipoff led M+AD down the garden path in yesterday's coverage of PHD's acquisition of Spark's $40 million advertising business.
The main story was correct, but we erred in concluding the win came "after a closed pitch between three Omnicom agencies – Dynamo (the incumbent), OMD and PHD".
M+AD should have confirmed this info with the agencies – but with the deadline closing in, we chose to run with the info supplied by our (usually reliable) informant.
OMD chief executive Kath Watson soon put us right: "For various reasons," she says, "next month the Spark media business will move within Omnicom Media Group NZ to PHD.
"The Dynamo staff currently working on Spark will move with the business to PHD.
"Dynamo has a portfolio of more than 20 clients. The rest of the staff, who work across these clients, will continue to do so. Dynamo is not closing down nor have any staff been made redundant.
"There was no three-way pitch between OMD, Dynamo and PHD.  There was an internal review within OMG NZ designed to provide the best resource and service for Spark in this fast changing world.
"Please correct your story."
---