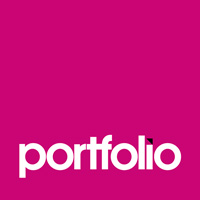 • City-based brand and design agency
• Agency experience required
• Hands-on busy role
Our client is a well-respected brand and design agency based in Auckland city. They're looking for an experienced Account Manager or Project Manager who can provide much needed support to the two Senior Account Directors in the business.
You'll need exceptional organisational skills, loads of enthusiasm, an outgoing personality, and the ability to juggle many tasks to meet a deadline. The work is varied, and often fast-paced, and there's plenty of scope to grow. You'll be expert with timelines, budgets, production and approvals. They're a supportive team, and you'll be given plenty of great mentorship from some of the best in the business. Please note this is a full-time role.
If you're up for a new challenge, please send your CV to carolyn@portfoliorecruitment.co.nz
For more opportunities, connect with us and view all our jobs posted online:
Visit our website: www.portoliorecruitment.co.nz
Follow us on LinkedIn: Portfolio Recruitment
Like us on Facebook: Portfolio Recruitment
Follow us on Twitter: PortfolioNZ
Please note candidates must have the right to work in New Zealand.