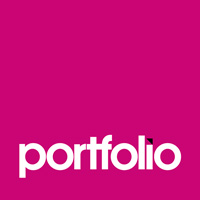 • One of New Zealand's Best Communication Design Agencies
• 5+ years' agency experience required
• Packaging expertise and experience favourable
Our client is on the hunt for a new Senior Designer to join their team. The range of work and projects are varied and exciting; currently including branding, packaging and spatial & interior fit-outs, rebrands as well as some very exciting consumer products being developed and designed internally to go to market.
They have a positive family culture, which is almost impossible to find elsewhere in a company of 55+ people. The hours are fair and they do not abuse peoples time unnecessarily. Work/life balance, fun and collaboration are encouraged. They do some big days and some not so big. In saying that, the successful candidate will need to be able to go big when needed!
A successful candidate would have a solid knowledge of Adobe Suite – specifically Photoshop, Illustrator and InDesign as well as 5+ years agency experience. Any digital knowledge is a real advantage, as is packaging experience. Anyone with a good packaging design skill set will be favourable!
If you are the star we are looking for, please send through your award-winning Portfolio, including packaging work to: natalie@portfoliorecruitment.co.nz using the reference P2950 Senior Designer
Please note that candidates must have the right to work in New Zealand.