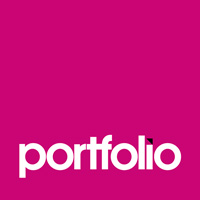 • Leading retailer
• East Tamaki based
• Creation of advertising and promotional material
One of NZ's leading retailers is looking for a switched on Junior Graduate Mac Op, with an eye for Design to be one of their 'Ticketing Champions' in the In-house Design Studio.
Ticketing involves the entering and updating of important information so this role requires someone with high attention to detail and excellent problem-solving skills. You'll be involved in the creation of widely distributed advertising and promotional material – including in store tickets (60% of your time – training will be given), as well as Flyers, Point of Sale, Posters and Press Ads (40% of your time).
The ideal candidate will have a knowledge of Microsoft Excel, Outlook and be familiar with a Mac environment. It is mandatory that you have experience using InDesign and Photoshop. Pre-press knowledge would be advantageous.
This is a great opportunity to join one of the most well know NZ brands and play a key role in a collaborative design studio. Great staff benefits including onsite car parking, café and you will be working on the latest Mac.
To apply, send your CV to natalie@portfoliorecruitment.co.nzwith the reference P3044 Junior Graduate Mac Op or apply here now.
For more opportunities, connect with us and view all our jobs posted online:
Visit our website: www.portoliorecruitment.co.nz
Follow us on LinkedIn: Portfolio Recruitment
Like us on Facebook: Portfolio Recruitment
Follow us on Twitter: PortfolioNZ
Please note candidates must have the right to work in New Zealand.