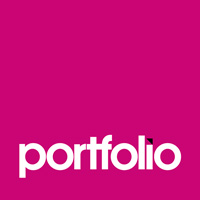 • North Shore location
• Full-time role
• Beauty and retail in-house role
Our client, a natural beauty retailer is on the hunt for a talented Senior Designer/Art Director to work full-time in their North Shore Head Office.
As the Senior Designer/Art Director your role will include overseeing and managing the intermediate designer, working closely with the Director and Social Media Manager on website content and social, and working with team members on deliverable timings.
The role involves being the brand guardian, overseeing all brand documents including: packaging, promotional activity / campaigns, brand partnerships, events, instore requirements, distributor collateral, new product launches/lines collection, website updates, online shop, GWP, eDM schedule, social, as well as working on brand adverts. Illustration skills would be ideal.
Essential requirements for this role include:
Strong strategic acumen with excellent relationship building skills and a passion to create beautiful work
Organised, confident and proactive in your approach
Demonstrate high levels of integrity and honesty
Organisational skills in addition to creative flair
This is a great opportunity to join a growing beauty retailer in a phase of significant growth and play a key role in the creation and implementation of their visual identity. If you feel that you meet the above criteria please get your CV through to: natalie@portfoliorecruitment.co.nz along with your CV/Portfolio/web link.
For more opportunities, connect with us and view all our jobs posted online:
Visit our website: www.portfoliorecruitment.co.nz
Follow us on LinkedIn: Portfolio Recruitment
Like us on Facebook: Portfolio Recruitment
Follow us on Twitter: PortfolioNZ
All candidates must have the right to work in New Zealand.