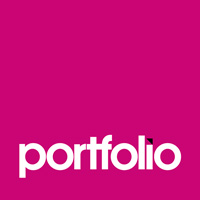 Our client, a well-established brand and strategic design agency with fantastic blue chip clients, amazing CBD location and awesome team environment are looking for a Design Director to lead their Auckland team.
Requirements:
Amazing communication skills – you'll be dealing with clients, colleagues and suppliers!
Fantastic leadership ability
Strong and innovative creative concepts for print and digital platforms
Solution based, problem solving
Ability to coordinate projects to exceed client expectation
Great organisational skills and attention to detail
This is a senior role and the successful applicant will need to have at least 10 years relevant branding design agency experience and a strong portfolio of commercial work. This is an opportunity to work in a team of likeminded design professionals developing beautiful, creative graphic design for a range of top level clients.
As Design Director, you'll be responsible not only for producing quality design work, but also managing a small, nimble design team and working closely with the Client Services, Production and Strategy teams on projects.  You'll be responsible for creative on a day to day basis, but there will be additional support available from the CD who works in another office of the group.
You'll need to be strong across branding, document layout, typography and ideally have experience in digital.
This is an amazing career move to be involved in a well-established design firm with offices in Auckland, Wellington and Christchurch.
If you're the star candidate I'm looking for apply here now or send your CV and portfolio if appropriate to debbie@portfoliorecruitment.co.nz with the reference P3393 Design Director
For more opportunities, connect with us and view all our jobs posted online:
Visit our website: www.portfoliorecruitment.co.nz
Follow us on LinkedIn Portfolio Recruitment
Like us on Facebook: Portfolio Recruitment
Follow us on Twitter: PortfolioNZ