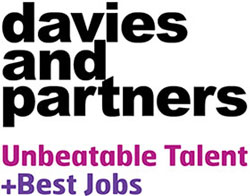 Perfect for the master of project management!
Great team
Vast scope of projects
Are you the master of project management?  Do you love to run projects seamlessly to ensure the very best creative outcome?   Do you thrive in a fast paced, creatively focussed environment?  If so, this opportunity could be for you.  It goes without saying that strong project management skills will be at the core of your expertise. Alongside those skills you will have superb communication and relationship skills, and pride yourself on strong attention to detail.
Join  a strong team culture, with a genuine focus on producing quality creative.  Loads of scope to grow your skills, with some excellent mentors to work alongside.
---