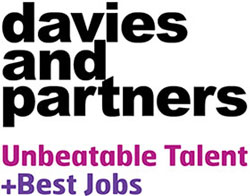 Integrated/DM/Digital/CRM
High profile global brands
Top team
Superb opportunity to join a talented team focussing  on one of New Zealand's iconic brands, with other exciting projects on offer across a range of market categories. The role requires a blend of strong brand planning experience, alongside a working knowledge of Data/CRM/Digital, with an integrated view across all platforms. If you seek an exciting opportunity working on a client  with a global perspective this could be for you!
There is a strong team culture and loads of scope to grow your skills.
---