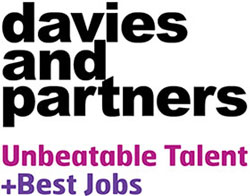 Leading creative agencies
Top clients
Work alongside award winning planners with global experience
We have some exciting opportunities for award winning Senior Planners and Planning Directors (HOP)  working in some of the most prestigious agencies in Australasia.  The opportunities are based in creatively focussed and highly successful agencies known for their award winning work.
The agencies will accommodate personal goals and ambitions and tailor the roles to suit.
All have brilliant cultures and are highly regarded within their respective markets.
---