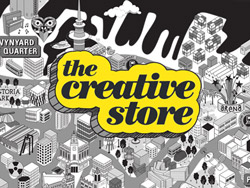 Our client is a New Zealand owned business focusing on sales and consultancy of innovative engineering sector technologies. They are looking for an experienced marketing manager to join their team based on the North Shore, Auckland.
You will have 5+ years' experience with a relevant tertiary degree and a strong digital focus. This role will include undertaking competitor analysis and creating strategic marketing plans, and campaign planning and implementation across digital channels, including social media, web and email.
Content creation and copywriting skills are desirable. Proven experience in Google Suite, Adobe Suite and CMS are essential, along with UX/UI and optimisation.
You will be a strong relationship manager, able to work well with external suppliers as well as internal stakeholders. Project management skills are a must, with an understanding of the design process and traditional marketing disciplines including print collateral and event management. PR experience is preferred.
Working across 4 business units in New Zealand and Australia, this is a broad role with plenty of opportunity to make your mark.
Send your CV to Ginnaya Turner at The Creative Store – email ginnaya@thecreativestore.co.nz or for further information call The Creative Store on (09) 365 1077. Ref: 23767
Visit The Creative Store website www.thecreativestore.co.nz to view all our jobs online.