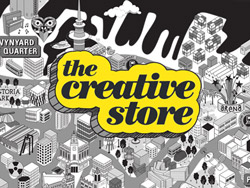 Are you an intermediate Digital Project Manager, who would love the opportunity to join a digitally led boutique advertising agency? Our client is centrally located in Freeman's Bay, Auckland.
Working with a passionate and growing team of 12, this role will include client facing elements, which will allow for lots of variety in the role and keep you nice and busy! You will love client management – this passion will show in your day to day attitude – how you present yourself to the clients and the dedication to producing excellent work. Excellent project management, communication skills, organisation skills and attention to detail is a given.
You will have prior experience managing web-based projects. Working in a small team, you will be required to roll your sleeves up and help out when and where required. You will have a great knowledge of brand / digital, and be confident in identifying opportunities to grow your accounts.
Experience in pitching and driving new business is preferred.
If this sounds like the perfect next step for you – apply now.
Send your CV to Ginnaya Turner at The Creative Store, email Ginnaya@thecreativestore.co.nz, or call The Creative Store on (09) 365 1077 for more details. Ref: 23770
Visit The Creative Store website www.thecreativestore.co.nz to view all our jobs online.