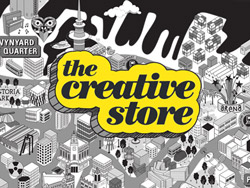 Our client is an indie Auckland agency who work across advertising, brand, digital and motion. They have an excellent range of clients.  They are looking for a smart and driven Account Director to join their small team with world class ideas.
This role is perfect for an experienced Account Director with strategic nous and high-level client management skills, or a solid Senior Account Manager ready to take the step up. You will be hungry to help this agency continue their growth, you will be confident and articulate.
On a day to day you will be the key client contact across your accounts, ensuring all activity is on time and to budget.  You will enjoy working in a fast-paced agency environment, where client satisfaction is number one.  
Being at the senior level, you will understand the power of brand, and have a strong commercial focus. 
Team management is a major part of this role – you will have the balance of managing and growing skillsets. Your passionate and positive approach will inspire the rest of the team. 
If you are looking for a senior long-term opportunity with lots of future potential – this is an excellent opportunity.
Send your CV and work examples to Ginnaya Turner at The Creative Store, email Ginnaya@thecreativestore.co.nz, or call The Creative Store on (09) 365 1077 for more details. Ref: 21111.
Visit The Creative Store website www.thecreativestore.co.nz to view all our jobs online.