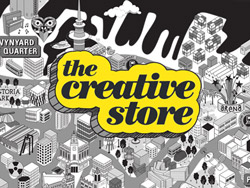 Our client is an Auckland based agency – specialists at branding, content and design. They are looking for an Account Director to join their team. 
Reporting to their Head of Client Service, this role is one of two senior roles in their client service team, responsible for leading all aspects of project and relationship management within a range of assigned portfolios. As an Account Director you will have autonomy to troubleshoot and implement solutions as required, and will have full financial responsibility across your portfolios, including growing your existing clients and supporting new business initiatives to bring in new ones. You have leadership responsibilities too, with one direct report who you will have the opportunity to mentor and develop. 
This ideal person for this role will be commercially minded, a strategic thinker who can independently come up with solutions, and create compelling proposals, a strong communicator, comfortable presenting and communicating ideas with clarity. You will have prior experience managing projects end to end, with full spectrum client service responsibilities and the ability to scope and execute delivery strategy across projects, portfolios and clients.
This role offers support in all aspects of your growth and development and will help you develop the skills and experience you need to advance in your career.
This is a collaborative team who pride themselves on creating an open and respectful team environment – if this sounds a great option for you – apply now.
Send your CV to Ginnaya Turner at The Creative Store, email Ginnaya@thecreativestore.co.nz, or call The Creative Store on (09) 365 1077 for more details.
Visit The Creative Store website www.thecreativestore.co.nz to view all our jobs online.