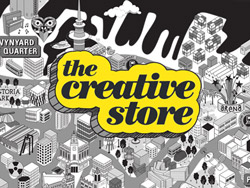 This is a wonderful opportunity to use your New Zealand and Pacific Island cultural awareness and help shape the community driven projects through South Auckland design initiatives.
Working with an Otara based agency, with the focus on Pacifica – the people, the culture and their environment. The projects will be varied and immensely interesting, including events, activations, social media and digital marketing campaigns. 
You will have at least 4 – 5 years + experience – agency side and be confident and comfortable dealing with clients – including senior level stakeholders within community, council and government.
With your strong mix of account manager and project manager skills – you will be excellent with process, timelines, budgets and strategic overview. 
This is a fun loving, hard-working and down to earth team. This is an excellent opportunity to be part of an agency who are passionate about the positive shaping of the NZ Pacifica culture.
If you are keen to work in South Auckland and the excellent client service skills required – apply now.
Send your CV to Ginnaya Turner at The Creative Store – email ginnaya@thecreativestore.co.nz or for further information call The Creative Store on (09) 365 1077. Ref: 25508.
Visit The Creative Store website www.thecreativestore.co.nz to view all our jobs online.