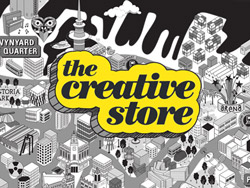 Our client is a full service marketing and communications agency based in Napier. They have built a reputation for having a highly specialist offering in the agribusiness sector, with a national and international client base. 
They are currently looking for an experienced Account Director to join their Napier based team. The ideal candidate must have at least four years' experience in an agency account service team or marketing project management role, be comfortable leading the delivery and standard of the agency's service and product on key accounts. This includes the overseeing of projects across brand, direct, digital and integrated. 
You will be experienced in developing and implementing successful communications campaigns, with a strong understanding of the latest digital marketing tools and technology. Proven experience in the analysis, reporting and improving campaigns is essential. 
You will be a strong communicator, confident in pitching and participating in new business. A skilled leader, you will be able to motivate and grow your team. 
In-depth farming knowledge is not essential, however heartland values and appreciation of all things rural is very important. 
If you are looking to live in sunny Napier, apply now.
Send your CV to Ginnaya Turner at The Creative Store, email Ginnaya@thecreativestore.co.nz, or call The Creative Store on (09) 365 1077 for more details. Ref: 24575.
Visit The Creative Store website www.thecreativestore.co.nz to view all our jobs online.