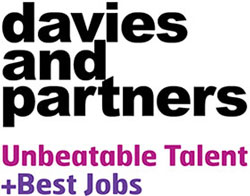 Focus on one key client
High profile brand
Strong creative focus 
If you seek a dynamic role in a rising star agency, working with world class talent – the role offers this and so much more! This exciting opportunity demands an experienced Senior Account Director (or a talented Account Director ready to take a step up) with  good strategic acumen,  experience across ATL/digital/data/CRM, who can build strong relationships across a multi-layered client.
Exceptional financial management and organisational skills plus, experience internationally will also be essential.
---