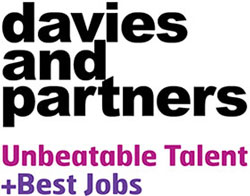 Big Brand
Brilliant team
Broad scope of projects
If working in a rising star agency, with a strong strategic focus across design and integrated projects appeals, this role could be for you!
Superb project management skills, with good strategic acumen will be essential, as will the ability to manage a range of projects autonomously.  Strong relationship skills is also a must.
There is a fun, team focussed culture, with a genuine passion for producing quality creative.
Loads of scope to grow your skills, with some excellent mentors to work alongside.
This exciting role will either suit an Account Director ready to step up, or a Senior Account Director hungry for change.
---