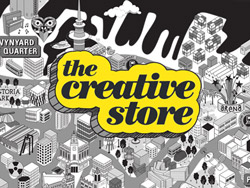 Our client is a digital agency based in central Auckland, with newly refurbished offices. From software development to digital storytelling, they are driven by simple, powerful ideas that get results. 
They are looking for an Account Director to join their team. You will have prior experience in an agency environment, ideally with digital projects, and someone who has shown a track record of attaining commercial success through proven client management. This is a new role in the agency, it will be a relative blank canvas for you to come in and make this role, and strategy, your own.
Taking over key clients from the GM, you will be able to take the lead on client relationships, able to have senior conversations, driving the accounts forward and looking for opportunities for growth. You will be comfortable bringing the team along to ensure successful delivery. An eye on processes and efficiencies is welcome, and as the agency grows a real opportunity to be able to step up into more senior roles.  
This is a fast moving team, proud of their culture, passionate, super supportive, growth focused and everyone in the team has a voice. If you want to be a key member of a great team that works well together, this is the role for you – apply now.
Send your CV to ginnaya@thecreativestore.co.nz, or call The Creative Store on (09) 365 1077 for more details.
Visit The Creative Store website www.thecreativestore.co.nz to view all our jobs online.