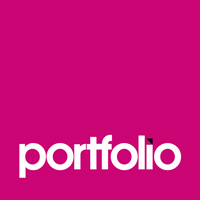 Our client is an innovative and independent design agency who are specialists at branding, content and design. They are looking for a high-calibre Account Executive to join their client service team. You will support a team of account managers and producers, and in turn you'll be supported in your learning and development.
The ideal candidate for this role will have built some foundational real-world experience from the creative industry or have 1-2 years' experience from a relevant field. This is not a graduate role.
Responsibilities for this role include:
Admin and project management support on a range of client projects, pitching in and helping with a variety of tasks.
Learning their workflow and financial management system.
Estimating costs for project work.
Helping to schedule and manage design resource and project timelines.
Liaising with clients, interpreting feedback and proofing changes.
Attending meetings, capturing meeting reports and action lists.
You'll need to be:
Capable and confident, with a vibrant and positive attitude.
Superb with the detail and the ability to patiently proof for errors.
A multi-tasker who can take on a lot while keeping a cool head.
A genuine team-player with a can-do attitude.
Candidates for this role will need to bring a can-do attitude, be prepared to put their absolute best into the role to grow with the organisation. If you're the superstar I'm searching for, apply now quoting job 571115.