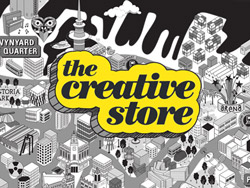 Our client, a friendly, collaborative and growing design, digital and creative agency, is looking for an articulate, confident Account Manager to join their growing team. 
With 2+ years' experience in an agency environment, you will thrive in this busy role working across a number of accounts, along with small exciting one-off projects. You will have experience across areas such as digital, brand identity, retail campaigns, along with an understanding of national advertising campaigns – including support in coordination and financial management. Strong digital and brand experience is desirable. 
You will ensure that clients' expectations are met with a 'can do' attitude, while building relationships, both internally and externally.  
You will have excellent communication and client management skills, along with outstanding project management abilities and top-level attention to detail and timelines. Being solution focused and strategic, you will thrive in a fast-paced role. 
Your professionalism and passion for the creative industry will shine through, and your dedication to the job will ensure success. 
If you are looking for a client service role that offers a high level of responsibility, and you are a real go-getter, who is looking to progress in your career – this is the one for you.
Send your CV to Ginnaya Turner at The Creative Store, email ginnaya@thecreativestore.co.nz, or call The Creative Store on (09) 365 1077 for more details.
Visit The Creative Store website www.thecreativestore.co.nz to view all our jobs online.