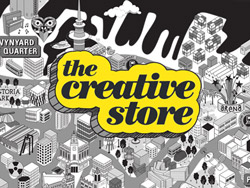 Our client is an independent strategic and creative consultancy, located in central Auckland. They design strategies, communications, products and environments that transform brands and grow business value. 
The role of the Account Manager is to keep things humming – both externally with clients and internally facilitating the work. The functional purpose is to provide high quality client account management and end- to-end project management in a professional and efficient manner. The Account Manager will support the clients and have responsibility for specific streams of work, as well as selected internal projects and initiatives.
The ideal candidate will have 3+ years of experience working in an advertising/brand/design/strategic or similar agency, with experience managing client relationships directly, and strong project management skills. A degree in Marketing, Design and/or Communications (or similar) would be beneficial, however not mandatory. 
You will be confident and articulate, able to add genuine value in all meetings, client or internal. Your written skills will be high level, writing creative briefs, reverse briefs, costings and timelines.
This is a fun, curious, creative team that holds each other to high standards. If you are looking to join a small agency who makes a big impact – apply now.
Send your CV to Ginnaya Turner at The Creative Store, email ginnaya@thecreativestore.co.nz, or call The Creative Store on (09) 365 1077 for more details. 
Visit The Creative Store website www.thecreativestore.co.nz to view all our jobs online.