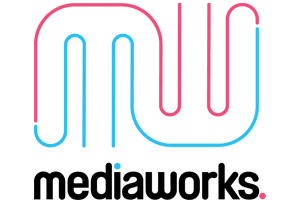 MediaWorks' award winning business includes some of the country's best-loved nationwide radio brands such as More FM, Magic Talk, The Sound, The Edge, The Breeze, The Rock, Mai FM, Today FM and George FM and our digital streaming app rova.
Our Outdoor division includes premium digital and static billboards and key transit media. We reach audiences across New Zealand; from the car, outside in the streets to the commuter networks – we deliver flexible advertising solutions.
Hybrid working (WFH and in office)
Step into a brand new, architecturally renown, state of the art building – all our radio stations are onsite & we encourage you to hot desk & get to know our different teams/brands
Freemans Bay location, close to public transport/supermarket/Victoria Park
Join a passionate, experienced team who will support you to reach your potential
Opportunity to participate in initiatives such as "Pride at Work", Te Reo classes, our Women's Network and our environmental initiative
Our Outdoor team has an exciting role for an Account Manager.  Based in Auckland, we are looking for a self motivated individual to achieve agency territory targets, creating brief responses as well as supporting the wider Agency teams – this is a fantastic opportunity for someone who is interested in taking the next step in their career!
Achievement of monthly revenue targets within agency territory.
Taking ownership of client relationships, face to face presentations and interactions with clients
Achieving monthly targets
Produce high quality presentations and present these to clients.
Demonstrate high responsiveness to agency enquiries and deliver exceptional customer service.
Formulate annual agency management account plans
Ensure that all forecasting, pipeline or otherwise is accurate and current
About You
Bring your experience in media sales, media planning or media agency:
3+ years experience within media sales or advertising
An understanding of the agency landscape
Experience responding to briefs
Flexible and adaptable across our platforms
Self motivated and driven to make your own success and achieve targets
Excellent communication and interpersonal skills
Experience building strong client relationships
If this sounds like you, and you are ready for a change apply today! Or email melaniefekitoa@mediaworks.co.nz
Here are a few things you need to know about us:
At MediaWorks, we recognise that to be the most innovative company, we must also be the most diverse. We are committed to creating an environment where all employees are included, are treated with dignity and respect and are in a position to contribute to our future success.
Due to the fast paced nature of MediaWorks, our vacancy close dates may be subject to change, so don't muck around and make sure you apply as soon as possible.
---