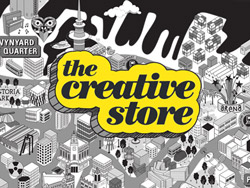 Our client is an advertising agency, who are affiliated with a global technology client.  Based on the Northshore, Auckland – our client is looking for a super sharp, junior to intermediate level Art Director to join their team, where you will work in-house on a full-time basis.
This is a great opportunity to join a big-name brand. You are an idea driven art director who is generating exciting ideas to fulfil clients' briefs and engage in executing layout designs for artwork and copy. You'll oversee the whole project cycle, from concept to production. You are competent in bringing ideas to life visually, you'll also be instrumental in producing illustrative material with artists and photographers, directing development of digital, environmental and design concepts. 
As the Art Director, you will be reporting to the Creative Studio Manager and be responsible for outputs of high-level concepts for digital work, social media, style guides, display banners, billboards, EDM's, exhibition/events, printed materials, you will assist with design research, mood boards, and design reference. You will review creative created by our designers and suppliers and provide feedback.  You will bring 2-5 years of experience in-house or agency. 
If you are ready for your next challenge, have all the skills required and would love to work with one of the world's biggest tech companies – apply now.
Send your CV and work to Hana Chadwick at The Creative Store, email hana@thecreativestore.co.nz, or call The Creative Store on (09) 365 1077 for more details.
Visit The Creative Store website www.thecreativestore.co.nz to view all our jobs online.