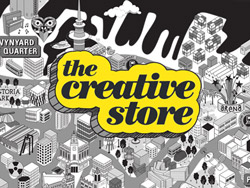 Would you like to work with one of the best customer-focussed agencies in New Zealand?  This is an agency in growth mode who are expanding their offering, they are part of a wider international group and situated in brand new Grey Lynn, Auckland offices. 
Our client is looking for a mid-weight creative team – an Art Director and Copywriter, with an excellent portfolio of work to show. You will have 360 integrated experience, proven skills in direct, digital, activation and brand with a strong drive to retain the customer and walk in their shoes. 
You will be a team who work seamlessly together – never short of ideas, excellent concepting abilities and can execute across all channels.  You will be experienced across social media, storytelling and activations, being able to integrate with traditional channels.
You will be confident but not arrogant, pragmatic and understand that you need to work on a large variety of jobs – some award winning, some not!  Alongside your passion for the customer, you are well-grounded and understand that as a creative you are there to nurture and retain the customers with your work. 
This agency will offer you amazing benefits and a career growth plan, with direct mentoring and working alongside 4 other highly creative teams.
If you are an award-winning creative team, who would love the opportunity to work with a top Auckland agency – get in touch!
Send your CV and work to Hana Chadwick at The Creative Store, email hana@thecreativestore.co.nz, or call The Creative Store on (09) 365 1077 for more details. Ref: 21413.
Visit The Creative Store website www.thecreativestore.co.nz to view all our jobs online.