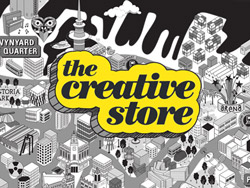 This is a fantastic intermediate to senior level Art Director role for a well-known inhouse brand working to help Aucklanders keep moving.
You are an Art Director who is keen to go deep inside this brand, working directly with project owners and can effect change quickly. There is a great variety of creative challenges on offer and you will be joining a team with a Creative Lead, Designers and Artworkers, and will pair with a senior Copywriter to collaborate with.
This role is responsible for creating outstanding insightful concepts and through art direction, bring concepts to life with visual impact and on-brand. In collaboration with members of the creative team and internal stakeholders, this role will create and art direct consumer-facing work, from
brand to retail to collateral, across print and digital media and ensure consistent creativity across
the organisation.
In this role you will be:
Guiding and directing Artworkers as they assemble work and providing constructive feedback where required
Supporting the learning and development of Artworkers through guidance on
individual jobs
Creating concepts, art directing concepts and maintaining on-brand 'at-a-glance consistency' for advertising and communications
Collaborating with the Creative Director, Creative Lead Designer, Creative Lead Writer, Creative Copywriter to create and art direct concepts to fruition
Creating and art directing multiple jobs at any one time which can include outdoor and print media, retail, collateral, POS, brochures, edm, digital banners, video, and radio
Planning video or stills shoots and directing photographers, illustrator, or video directors on a video or photographic shoots
This is a full-time, permanent position, with an immediate start. If you want to work in an environment that is challenging, yet rewarding, where you are supported by a great team, apply now.
Send your CV and work to Hana Chadwick at The Creative Store, email hana@thecreativestore.co.nz, or call The Creative Store on (09) 365 1077 for more details.
Visit The Creative Store website www.thecreativestore.co.nz to view all our jobs online.