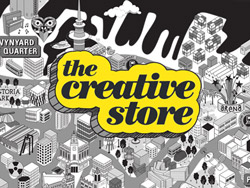 We have a 3-month contract with a small, yet perfectly formed design team based in Newmarket, Auckland.
You will join a friendly and approachable team who are looking for an artworker / designer, who has at least 2 years' experience under their belt, to hit the ground running and work in their busy studio. 
You will bring a great attitude and brilliant skills in both print and digital design.  You will be working across corporate comms, retail, POS and collateral for a wide range of their clients' brands, many in the trade and building industries.
Initially a 3-month contract.  This role has the potential to go permanent in the future. You will join a small team, working closely with another designer, client service managers and you will have a direct report in to the Creative Director, in this well-supported role.  A lovely team in a great location.
This is an amazing opportunity to jump in and own creative briefs, extend creative options and keep this role humming. Servicing clients across corporate comms, trade clients, forms and medical clients. 
If you are an intermediate level designer, available for an initial 3 month contract, where you will be an integral part of the design output – apply now.
Send your CV and work to Hana Chadwick at The Creative Store, email hana@thecreativestore.co.nz, or call The Creative Store on (09) 365 1077 for more details. Ref: 21450.
Visit The Creative Store website www.thecreativestore.co.nz to view all our jobs online.