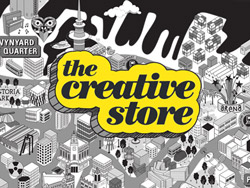 Our client is a well-funded start-up, on a roll.  This company is in growth mode and with funding secured, they are ready to expand their team based in Parnell, Auckland. They are looking for a brand coordinator to get onboard, tasked with managing the brands presence and content across all communication channels.
Working alongside the Head of Growth, this role plays an active role in the formation of ongoing Marketing strategies as well as managing content calendars that enable brand and acquisition strategy.
You will be leading the implementation of social campaigns and tier 1 partnerships along with the delivery strategy, implementation, and success of affiliate program. 
Content strategy and execution including social media community management, blog copy and paid advertising will be a core part of this role. Campaign analytics and reporting will be essential, and you will of course be up to date on latest trends and best practices. 
If you are keen to be an essential part of the success of a Kiwi super start-up – apply now.
Send your CV to Ginnaya Turner at The Creative Store, email Ginnaya@thecreativestore.co.nz, or call The Creative Store on (09) 365 1077 for more details. Ref: 26142.
Visit The Creative Store website www.thecreativestore.co.nz to view all our jobs online.