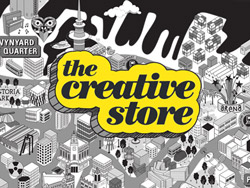 Would you like to work with a growing Auckland indie agency, located in Central Auckland?
This is a busy agency with a team of 20, who have a wide range of clients including retail, charity, B2B, agriculture and finance. Their projects include TV, Radio, OOH, DM and Digital.  
This role is well suited to an experienced Business Director, or a Group Account Director ready to take that step up. With a passion for retail plus strong client services and business development, you will be able to see opportunities in your accounts and identify new business.
You will be positive and energetic, a great team player and happy to muck in to deliver. You will have solid agency experience, and be confident communicator, who interacts well with the internal team, along with excellent client management skills. 
A down to earth, can-do attitude and being a pro-active team player will suit this agency.
If you are looking for a rewarding role, working with an agency that fosters growth and development, send your CV to Ginnaya Turner at The Creative Store, email Ginnaya@thecreativestore.co.nz, or call The Creative Store on (09) 365 1077 for more details. Ref: 21357.
Visit The Creative Store website www.thecreativestore.co.nz to view all our jobs online.
">