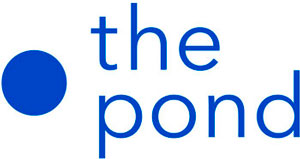 We're after someone quite special. 
Are you ambitious? Driven by success? Love to win and willing to go the extra mile to get the results?
You will be someone with pure drive and relationship smarts, and of course going places. You'll be senior, well connected, smart, articulate and process-driven. You will understand the business challenges our client faces, and be able to think strategically in representing their digital-first product/service offering.
You could be a Lone Ranger, or you could be a team player. Either way, you are driven by success and seeing the results of great work, and converting new clients into long-term retained clients. Day-to-day you will be responsible for developing new business relationships (only). Working from a healthy database as well as establishing your own leads you will call, meet, and present the product to prospective clients.
You might come from an Account Management, Business Development, Advertising, Media, Technology or even Recruitment background. Either way, you'll be a client-first solution-orientated salesperson. You will passionate about contributing to the development of the brand and a very unique cross-media product and platform. You will pride yourself in being a customer and solutions-focused professional combined with a thirst to succeed. As well as being a gifted people's person, you have a natural knack for understanding people's needs converting those needs into sales revenue.
If this is the role you have been waiting for, then APPLY TODAY!
Required Experience:
5+ years experience in, B2C or B2B Sales/Business Development
Industry experience in selling software solutions, Saas products, online advertising or media solutions
Advertising, Media or Technology industry experience advantageous
Responsibilities & Skills:
Research & be up to date with current market trends
Identify new opportunities & drive new business
Cold calling experience
Experience prospecting and presenting solutions to key decision-makers face-to-face
Execute reports on performance
Strong communication skills both written and verbal
An expert at cultivating new relationships.
Natural networker
Deal opener & closer.
MS Office, spreadsheets, CRM & database software
Proven ability to achieve sales targets
Ability to thrive under pressure
Ability to formulate sales plans and goals
Report, analyse and present sales activity
Excellent stakeholder management
Personality & Culture Fit:
Passionate in all interactions and people
Ambitious and results-oriented
Naturally curious
Positive and energetic
Confident risk-taker
Personable, warm and likeable
Approachable, presentable and professional
Enjoys winning
Benefits:
Modern and design-led office environment
Professional development & team-building activities
Work with world-class products and team
Let Will Gregory and The Pond agents help you realise your market value and future career potential. Apply today, or get in touch for more information.
Please only apply if you have a valid NZ work visa.