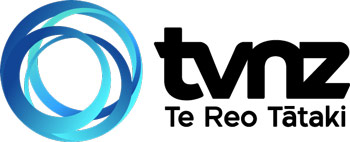 We're looking for an Agency Sales Superstar to join our Commercial team!
---
In this role reporting to the Group Account Director, you will lead the revenue delivery strategy for your agency and client account group. The role will be accountable for delivery of sales revenue for TV and Online for their allocated agency and client groupings. You will also support the Group Account Director by adopting disciplined Account Management plans, and contribute to a CRM engagement plan on growing TVNZ's revenue share.
If you have a passion and understanding of the changing media landscape, a proactive approach to creating magic in the partnership space and the personality for creating strong client relationships then you'll fit right in.
You will be joining an Agency team who support each other, celebrate successes together, challenge and learn from each other and love that no day is ever the same. It is one magical team that you could be a part of.
Business Planning & Goals
Develop, champion and be accountable for an annual and quarterly account plan that will deliver against revenue budget and share growth for TV and Online.
Ensure the Revenue pipeline for your accounts is actively managed and reported against on a weekly monthly basis as a critical diagnostic tool to assist in achievement of TV and Online revenue targets.
Support the Group Account Director in executing client and agency engagement plans.
Execute sales planning tools and methodologies across your portfolio.
Keep abreast of competitor activity, plans, achievements and marketplace positioning.
Participate in Demand Creation projects to pro-actively target incremental revenue from selected key accounts.
Contribute where appropriate to special project planning and implementation.
Champion the sales innovations adopted by TVNZ.
Negotiations
Identifying opportunities for winning significant revenue
Consult and support on Content Solutions agreements relevant to your account group.
Plan and deliver final recommendations, with input and support of your Group Account Director, on Terms of Trade & campaign negotiations for your accounts.
What we're looking for – Tā mātou e kimi nei
 Experience and Knowledge
Strong business experience in media or related industries.
Understanding of clients marketing and advertising strategies.
Media industry understanding with specialist TV and Online knowledge
Sales and negotiation skills.
Personal Attributes
High level of commitment, drive and energy.
Team player.
Self-motivated.
Ability to think creatively and laterally.
Personal confidence and social maturity.
Pro-active and flexible.
Resilient and tenacious.
Te Reo Tātaki (TVNZ) translates to "the leading voice" and our kaupapa (purpose) is to "inspire the conversations of Aotearoa." Each day TVNZ reaches more than two million Kiwis through channels TVNZ 1, 2, DUKE and our digital entertainment platform, TVNZ+, TVNZ's news site 1news.co.nz and our digital news youth brand Re: ensure we connect with people on the issues that matter to them wherever they are.
Working at TVNZ – Te mahi ki Te Reo Tātaki
A vibrant culture where we celebrate our content and our successes, and where we're encouraged to continue learning and growing our careers
A $350 up front allowance to contribute to home office set up expenses.
Comprehensive parental leave – topping up the Government's offering to 6 months at full pay, as well as 6 weeks working at 80% of your normal time at full pay when you return to work, plus 4 week's paid leave and an optional extra 2 week's unpaid for partners.
Lifestyle Leave – the option to buy an extra week or two of leave annually if you want it, to take leave without pay if circumstances allow, or to cash up leave if you've got more than you need.
A $350 annual wellbeing allowance, discounted Southern Cross health insurance, free flu shots, and access to a confidential support, guidance and counselling service.
Superannuation covered – with employee contributions matched up to 5% of salary.
Plus, just announced and coming from July:
Hauora Leave – A bonus 5th week off annually to find your balance and focus on you – whether that's by connecting with whānau, taking time for yourself, or escaping the everyday.
A new Broadband and Mobile benefit offer so you'll be able to work flexibly and be free to stream and binge watch to your heart's content!
If you would like to find out more about this amazing opportunity, please feel free to call our Head of Talent Acquisitions, Philly Irvine, mobile 021 564 691, she loves to chat about new careers.
---