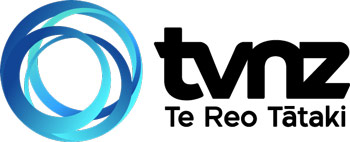 The opportunity – Te tūranga
In this role as the Business Manager, reporting to the Group Account Director, you will assist lead the revenue delivery strategy to grow and develop the regions direct and agency client portfolio. The role will be accountable for the delivery of maximising sales revenue for TV and Online.
Business Planning & Goals
Develop, champion and be accountable for an annual account plan that will deliver against revenue budget and share growth for TV and Online.
Ensure the Revenue Funnel for your accounts is actively managed and reported against on a monthly basis as a critical diagnostic tool to assist in achievement of TV and Online revenue targets.
Execute sales planning tools and methodologies across your portfolio.
Keep abreast of competitor activity, plans, achievements and marketplace positioning.
Participate in assigned Demand Creation projects to pro-actively target incremental revenue from selected key accounts.
Negotiations
Identify and win significant revenue opportunities.
Consult on Content Solutions Agreements relevant to your direct client account group.
Provide input and consult with your GM and Group Account Director on the Terms of Trade and campaign negotiations for your agency and direct client account group.
What we're looking for – Tā mātou e kimi nei
Experience and Knowledge
Recent experience in direct sales account management.
Strong understanding of clients marketing and advertising strategies.
Solid product knowledge.
Strong media industry understanding.
Understanding of television and online industry.
Personal Attributes
High level of commitment, drive & energy.
Team player.
Self-motivated.
The ability to think creatively and laterally.
Working at TVNZ – Te mahi ki Te Reo Tātaki
A vibrant culture where we celebrate our content and our successes, and where we're encouraged to continue learning and growing our careers
A $350 up front allowance to contribute to home office set up expenses.
Comprehensive parental leave – topping up the Government's offering to 6 months at full pay, as well as 6 weeks working at 80% of your normal time at full pay when you return to work, plus 4 week's paid leave and an optional extra 2 week's unpaid for partners.
A $350 annual wellbeing allowance, discounted Southern Cross health insurance, free flu shots, and access to a confidential support, guidance and counselling service.
Superannuation covered – with employee contributions matched up to 5% of salary.
Plus, just announced and coming from July:
Hauora Leave – A bonus 5th week off annually to find your balance and focus on you – whether that's by connecting with whānau, taking time for yourself, or escaping the everyday.
A new Broadband and Mobile benefit offer so you'll be able to work from anywhere and be free to stream and binge watch with no limits.
If you would like to find out more about this amazing opportunity, please feel free to call our Head of Talent Acquisitions, Philly Irvine, mobile 021 564 691, she loves to chat about new careers.
---