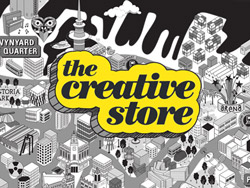 Our client is New Zealand's largest influencer marketing agency. They collaborate with influencers and brands to create efficient, effective and meaningful marketing campaigns. They are on the search for a Campaign Producer to run amazing campaigns that are creative, meet their targets, wow their customers and win new and repeat business.
The key responsibilities of this role include playing a part in campaign ideation, full end to end campaign execution, reporting, optimization, management, managing influencer marketing campaigns including briefing, strategy, negotiating, content approval and reporting. You will also be required to manage client and influencer communications, relationships and expectations.
As the ideal candidate, you will have 2+ years' relevant experience in an agency environment with a working knowledge of Social Media landscape (management, advertising, influencer). You will possess excellent campaign planning and management skills and have strong cross-agency functional knowledge.
If you are looking to work with a progressive, on-trend social agency – this is the role for you.
Send your CV to Ginnaya Turner at The Creative Store – email ginnaya@thecreativestore.co.nz or for further information call The Creative Store on (09) 365 1077. Ref: 23986.