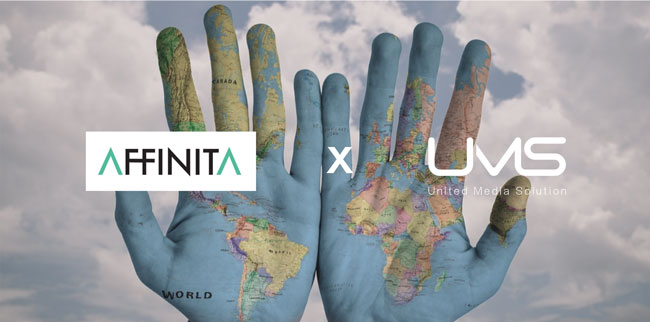 AUCKLAND, Today: United Media Solution (UMS), the leading Chinese digital marketing agency in NZ, has joined global independent agency network Affinità as its China agency partner.
The move will see UMS work closely with the network's agencies in markets across Europe, North America, Canada and Asia.
Founded in Europe in 2017, Affinita boasts a strong agency network around the globe including French agency Else & Bang, Spanish agency Barcelona Virtual, Italy's Superbello and Figmenta and UK agencies Other and The Crocodile.
The network has also recently expanded to include US agencies Glow, Agenda NYC, The O Group and Creative Media Alliance, Canada-based O2Web, Singapore's Mercury Creative, China's Dunho marketing, and Sweden's Yours.
In Affinita 's founding year, the agencies represented more than 100 international consumer and business companies, including Allianz, AMC, Volvo, Cisco, Total, Siemens, Unilever, Deutsche Bank, Peugeot, Samsung, PlayStation and Audi.
The combined annual revenues of the group exceeded €30 million (NZ$52 million) with a wide range of services.
The partnership will provide UMS with access to clients and new markets, as it continues to grow its presence internationally. The partnership will also benefit existing clients, who can also use the network to push marketing into new markets around the world.
---
"UMS is a company started from New Zealand. NZ is like our hometown basement."
---
UMS ceo/founder Jessica Miao said, "This partnership with Affinita will enable us to help our clients push beyond our markets in China, Australia and New Zealand, to promote their products and services across Europe, North America and Canada.
"It will also connect us with new clients looking to connect with Chinese consumers. We are excited to work with our agency partners at Affinita.
Herve Kabla, president of Paris-based agency Else & Bang and founder of Affinita  said, "With our new members, Affinita will help European companies get closer to markets in North America and Asia and will benefit US, Canadian, Chinese, Sweden and Singaporean companies looking for an entry point to European markets, thanks to reliable, affordable and professional local agencies.
Affinita plans to expand to South and Central America, Africa, Middle-East and other Asian countries next year in a bid to become a global agency network with more than 30 agency partners.
Affinita agencies are mid-sized, independently owned and managed by passionate entrepreneurs. The agencies are specialists, selected for their creative energy, expertise and operational efficiency.
About UMS
Founded in Ningbo in 2011, UMS has expanded internationally with more than 50 staff and offices in Shanghai, Sydney, Melbourne, Auckland and Ningbo. UMS currently work with Air New Zealand, Bundaberg Brewed Drinks, Lion, Orbis Australasia, PowerShop, Pamu, Tourism New Zealand, and Vodafone.
---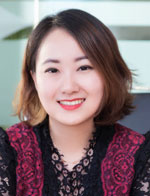 About Jessica Miao
While Miao was in born in China, and currently is based there, she's also a vastly experienced Kiwi (ex Westlake Girls, Auckland Uni post-grad Diploma in Film/TV/Media Studies, and a Canterbury Uni BA in Communication/Media Studies).
---