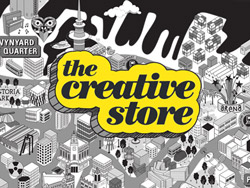 This architectural, Auckland based company creates and informs the wider architectural community about innovations and builds through their content rich website. They are looking for a growth focused account director to anchor the client service team and provide structure to ensure exceptional customer experience, combined with solid revenue growth. 
You will have prior experience in a client facing role, ideally in an agency or marketing environment. As this is a digital platform, you will be tech savvy and up to speed on the latest digital content developments to be able to best showcase your clients' products. 
You will be data driven, focused on campaign performance, and able to use insights to guide strategy. You will have an eye for opportunities, proven to grow accounts for benefit of the client and the business. KPI driven, you will be self-motivated and able to bring your team along for the journey. 
Being ambitious, curious and passionate with a customer centric approach, you will have an interest in design and /or architecture.
This is a business in a growth phase with Trans-Tasman ambitions. Come and make your mark in the design world. 
Send your CV to Ginnaya Turner at The Creative Store, email Ginnaya@thecreativestore.co.nz, or call The Creative Store on (09) 365 1077 for more details.
Visit The Creative Store website www.thecreativestore.co.nz to view all our jobs online.