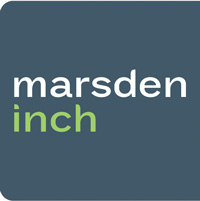 This is the last thing our CBD-based agency's global clients need, so we're after a SAD level PR/comm's professional, to make sure it never happens.
This senior manager position will suit a passionate leader who wants to create and be associated with award-winning public relations, influencer marketing, and social media activities – work that gets written about, talked about, posted, tweeted and experienced.
We want someone with proven new business influencing and presentation skills, and the ability to inspire a great team of people already planning and managing dynamic, integrated activation campaigns. This is a coveted role at one of the best in market agencies. Call us today.
Contact Details
Name: Robert Roydhouse +64 (0)21 931 104
Email: robert@marsdeninch.co.nz
Visit Marsden Inch website www.marsdeninch.co.nz to view all our jobs online.
---