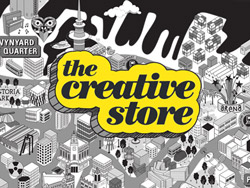 Our client is a Christchurch-based e-commerce company that has expanded globally through the success of a well loved health and wellbeing product. They are seeking an experienced copywriter with a knack and passion for product and brand storytelling to join their team Christchurch office. 
The ideal candidate will be an ideas person who has experience in crafting powerful and engaging copy for online channels. They will have the ability to captivate readers' attention and speak to the brand values in a creative and engaging way. The role includes copywriting for a range of global digital touchpoints including promotional campaigns, product pages, website, digital advertising, EDMs, social copy, educational blogs and much more. They are soon to launch an exciting range of new products and product improvements and need all copy touchpoints to speak to the stories behind these products and the brand. Copy will make the reader curious, build relationships with our muses, and demonstrate our authority within the acupressure and wellbeing space. 
You will be skilled at SEO writing, and content implementation, particularly email marketing, will be a requirement. 
The right person for this role will have3+ years in a copywriting role, with high-level writing and editorial skills, with an in-depth understanding of the English language and the ability to story tell through copy, intuitively understanding what the reader needs to know and how they want to consume it. You have a passion for communication and the ability to bring personality and spark to copy.
This is a purpose-led business with solid commitments to charity, ethical production and providing fulfilling employment for their team. They are built around a growth mindset and leading an industry. If this sounds like your dream next step – apply now. 
Visit The Creative Store website www.thecreativestore.co.nz to view all our jobs online.