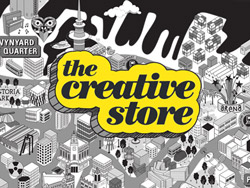 Our client is a market leading global luxury appliance company, on the forefront of design and innovation. This is an opportunity to join their in-house agency, in the Global Marketing Team, located in South Auckland. 
Reporting directly to the Marketing Lead this role manages production across their design partnerships. The role is integral to the smooth running of case study marketing content, partnerships, the execution and delivery. You will be working closely with the internal global team and In Market teams, to help manage the details involved in capturing partner projects.
You will oversee and manage hands on each phase of a project, tracking production to ensure that deadlines are met and are within budget.
Working alongside some phenomenal design talent and their clients to deliver growth in an exciting channel of the  business, operating in a cutting-edge market sector.
Key elements of the role are leadership, communication, project management, operational and service excellence, quality control, shoot scheduling, shoot production planning, budget
management and task/workload assignment to the team.
The ideal candidate with have a minimum 3 years of relevant role experience, ideally with agency experience. You will have proven experience delivering design, marketing communication and digital products, with the ability to develop and maintain strong and collaborative relationships with all stakeholders and staff. Strong experience in project management is a given with proven financial acumen, and time management skills.
This is a dream opportunity to play a pivotal role in one of NZ's more recognized brands – apply now.
Send your CV and work to Ginnaya Turner at The Creative Store – email ginnaya@thecreativestore.co.nz or for further information call The Creative Store on (09) 365 1077.
Visit The Creative Store website www.thecreativestore.co.nz to view all our jobs online.