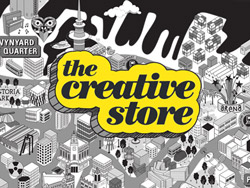 Our client is a globally recognised and award-winning advertising agency who create original and compelling content for their clients. They are looking for a Content Producer / Digital Producer to join their team, with the ambition and talent to work with the very best.
With 3+ years project management experience in a digital environment under your belt, you will have a "can-do" attitude and be looking for a fresh opportunity to learn and grow. You will have outstanding organisational and problem-solving skills and a passion for delivering compelling customer experiences via digital touchpoints. You will love great ideas, be technically minded and able to work collaboratively, building relationships across the agency.
In this role you will be responsible for delivering completed social content and interactive projects on time and within budget and managing those projects from initiation through to post-launch project review.
You will also develop budgets and schedules, monitor those during the project lifecycle, manage resource allocation to ensure accurate project delivery, and ensure the final product meets quality expectations.
Working across a varied client portfolio, you will be involved in a variety of projects that will ensure you will be both challenged and inspired. You will be working alongside some of the best talent in our industry, have room to develop and have a bit of fun along the way.
If you would love to join a global agency and have the skillset to hit the ground running – apply now.
Send your CV to Ginnaya Turner at The Creative Store, email Ginnaya@thecreativestore.co.nz, or call The Creative Store on (09) 365 1077 for more details.
Visit The Creative Store website www.thecreativestore.co.nz to view all our jobs online.