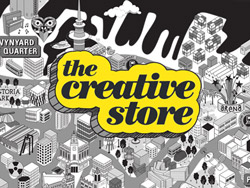 Are you a senior level Content Strategist looking to join a globally recognised digital agency with serious design chops? This agency is located in central Auckland city. 
In this role the Content Strategist is responsible for driving the creation and delivery of best-in-class digital content strategies and content development solutions for clients. You will work closely with CX, UX and experience design practitioners, marketing strategy and martech practitioners as well as technical developers. 
You will translate user and business requirements into innovative content solutions and help create influential content for use in in all digital media. You will be responsible for ensuring the quality of content and content strategies across accounts and platforms.
This role will guide and assist other writers in delivering content and copy development projects that exceed clients' expectations. This will require assisting with resourcing projects and ensuring deliverables are produced on time and within budget.
You will identify and sell in new business. This requires running meetings and presentations with clients and building and managing client relationships. Define, estimate and write statements of work, as well as participate in new business and agency promotion initiatives, including proposal, award entry and case study research and writing.
You will help steer this agency to new and great things. This requires being involved in thought leadership, managing and editing article development and educating colleagues about content trends and the future of content.
This amazing opportunity could be yours!
Send your CV and work to Hana Chadwick at The Creative Store, email Hana@thecreativestore.co.nz or call The Creative Store on (09) 365 1077 for more details. Ref: 24501.
Visit The Creative Store website www.thecreativestore.co.nz to view all our jobs online.