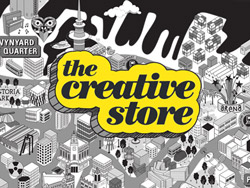 Are you keen to use your words in a dynamic production and advertising agency with a Maori world view, and contribute to the authenticity of Maori content told with integrity at its core?
This is a great 3-month contract with the potential to go permanent for the right creative. You are an intermediate level Copywriter who can write for all channels and work in collaboration with other team members.
Recently moving into the integrated space and with a focus on Tikanga Maori, this agency is scoring some lucrative contracts, producing content from and for a Maori worldview with big government and corporate clients. 
You will be a good cultural fit for this is a unique proposition. You will learn a lot about Tikanga Maori and in exchange be welcomed into a nurturing space, with a hybrid office/home working model. This is a fun loving, hard-working and down to earth team. This is an excellent opportunity to be part of an agency who are passionate about the positive shaping of New Zealand Maori culture and content. Your attitude is paramount, you either are Maori, or keen and eager to be on this journey.   This agency is whanau first and takes a refreshing no-ego approach – come and be part of the change!
If you are a copywriter and keen to turn your hand to TV scripts, social and more – apply now.
Send your CV to Hana Chadwick The Creative Store – email hana@thecreativestore.co.nz or for further information call The Creative Store on (09) 365 1077.
Visit The Creative Store website www.thecreativestore.co.nz to view all our jobs online.