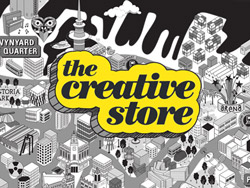 This Napier based marketing and communications agency are a force within the agribusiness sector. They have built a reputation for having a highly specialist offering within the sector, with a national and international client base. 
They are looking for a talented agency-experienced Copywriter to run and inspire the team, raise the creative offering and excel in the ideation and conceptual brief stages. You will bring skills across campaign, brand, and content, and will thrive in a fun and at times high-pressure work environment. Fluent presenting, confident and bursting with fresh ideas, you are keen to put this agency firmly on the map and take on big city agencies.
You will have a portfolio that demonstrates your love of big engaging ideas that execute across a variety of media and an obvious love of the craft of writing. While you will have a firm grasp of traditional advertising, you will also have one eye on the future, happy to explore new avenues for connecting with audiences. 
Responsibilities
Concept breakthrough work for clients across all forms of media
Champion creative quality
Contribute to new business efforts
Ensure creative is executed within agreed strategy, deadlines and budget
Excellent communication and presentation skills
Qualifications
Strong portfolio that showcases memorable creative across a wide range of client work and media
A demonstrable love of the written word
2+ years in agency environments
No ego. Collaborates easily and often. Displays good judgement, maturity and enthusiasm
This client are a significant force in agribusiness communications, with a national and international client base. With a reputation for having a highly specialist offering in the agribusiness sector and, whilst in-depth farming knowledge is not essential, sharing their heartland values and having an appreciation for the primary sector is very important to them. 
This is a full-time, permanent position, with an immediate start. If you want to work in an environment that is challenging, yet very rewarding, where your input is not just wanted, it is expected, and love to work with an agency that is small enough to care and big enough to present interesting opportunities, apply now.
Send your CV and work to Hana Chadwick at The Creative Store, email hana@thecreativestore.co.nz, or call The Creative Store on (09) 365 1077 for more details.
Visit The Creative Store website www.thecreativestore.co.nz to view all our jobs online.