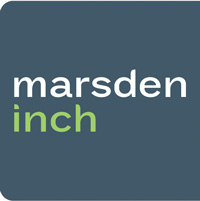 This Christchurch company is after a senior designer with a caring attitude and a huge creative streak. Their culture requires you to have top-notch EQ and values as well as excellent creative ideas.
You'll love working in a team but also enjoy working unsupervised. Your work ethic is beyond good, but you do enjoy being social and letting your hair down on occasion.  This is a fast-paced role that needs you to think on your feet, have attention to detail, excellent Adobe Suite skills and print management experience. You're also able to interpret briefs and then passionately create concepts within their brand guidelines.
If you're this caring creative, call us now.
Contact Details
Name: Jeneal Rohrback +64 (0)21 657 821
Email: jeneal@marsdeninch.co.nz
Visit Marsden Inch website www.marsdeninch.co.nz to view all our jobs online.
---