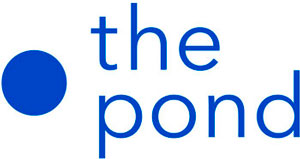 Our client is one the biggest female fashion brands in New Zealand and the wider Australasian region, they are on the lookout for a CRM Manager that is able to own customer data in order to drive CRM strategy for this iconic NZ brand.
On a day to day basis you will collect and mine customer data in order to build a complete picture of the customer base by developing insights and trends with the overarching aim of retaining customer loyalty. You will be working with internal stakeholders in order to develop and monitor campaigns across various platforms while using data insights to ensure that customers are receiving targeted campaigns. Additionally, you will champion reporting and analysis through the complete customer lifecycle and provide the wider team trends, insights and behaviours of customers in order to improve customer engagement and marketing.
You will have a passion for BIG DATA, customers, marketing and enjoy identifying key trends and insights. You will come from a background of previously working in a CRM or Retention environment where data is king. You are a natural people's person that is able to collaborate and work in a team but you are also the type of person who is comfortable working autonomously to complete the work. You will be a highly creative individual with the unique ability to translate insights into impactful outcomes for the customer.
If you are interested in this opportunity, APPLY now!
Required Experience:
5+ years of commercial experience in a CRM or Retention Marketing role
Required Skills:
Proven experience and success in CRM management and marketing
Email marketing experience
Understanding of cross-marketing channels (text & push)
Outline the customer targeting strategy based on learnings (test and learn approach)
CRM campaign post analysis for NZ specific campaigns, product launches and/or promotions
Analyse and identify trends in the customer active base (including e.g. customer attrition, consumption, passivity etc)
Excellent Stakeholder management
Exceptional organisational skills
Understanding of marketing automation software
Understanding of MS Office Suite, Adobe Suite and Google Analytics
Excellent Communication Skills (written and verbal)
Required Qualification:
Relevant tertiary degree (Marketing, Communication, Digital Marketing and alike)
Personality & Culture:
Highly creative
Collaborative in nature and a team player
Customer and solutions focused
Adoptable
Great interpersonal skills
Let Will Gregory and The Pond agents help you realise your market value and future career potential. Apply today, or get in touch for more information.
Please only apply if you have a valid NZ work visa.